Details

Written by

Julius-Maximilians-Universität Würzburg

Category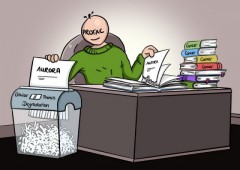 Researchers at the universities of Würzburg and Frankfurt have developed a new compound for treating cancer. It destroys a protein that triggers its development.
The villain in this drama has a pretty name: Aurora – Latin for dawn. In the world of biochemistry, however, Aurora (more precisely: Aurora-A kinase) stands for a protein that causes extensive damage. There, it has been known for a long time that Aurora often causes cancer. It triggers the development of leukemias and many pediatric cancers, such as neuroblastomas.