The rapid digitalization of production and automation is crucial to the successful implementation of the visionary concepts of Industrie 4.0. Among other things, this entails a secure and efficient communication infrastructure that automatically adapts to the requirements of each application; an infrastructure that enables the efficient networking of the production machines, products, and innovative data services; and, one that easily and safely supports the introduction of new industrial applications. Also, the increasing use of wireless technologies and the steady progress in the convergence of IT (Information Technology) and OT (Operational Technology) present special challenges.
The FIND consortium is composed of leading proponents from industry and research who have joined together to develop the foundation for the industrial Internet of tomorrow based on the latest network technologies from the fields of industrial automation, Internet, and 5G wireless communications. The consortium members include: DFKI (lead manager), Robert Bosch GmbH, Festo AG & Co. KG, the Institute Industrial IT (inIT) of the OWL University of Applied Sciences in Lemgo, the HMS Technology Center Ravensburg GmbH, Bosch Rexroth AG, rt-solutions.de GmbH, Siemens AG, the Technical University of Dresden and the University of Passau.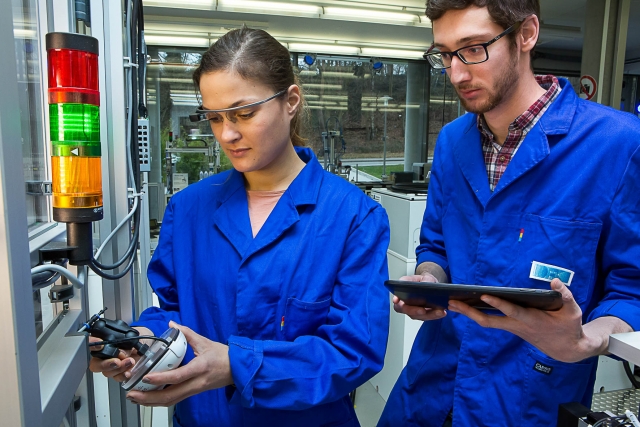 The efficient integration of components, plants and assistance systems inside the smart factory requires an intelligent network management. DFKI/SmartFactoryKL

The aim of the FIND project is to develop an integrated architecture for the industrial Internet of tomorrow; in particular, a network control capable of automatically mapping and monitoring the requirements of industrial applications for a variety of resources and networking possibilities. Manual interventions when configuring the network and during operations are kept to a minimum. In addition, using a variety of network technologies, it will also be possible to automatically provide defined service packages on an end-to-end basis. This approach, for example, permits a very flexible and efficient implementation of the complex, distributed control architectures where the underlying complexity is mainly abstracted from the application developers and plant operators. The system automatically compensates for the loss or failure of a single resource (for example, a control hardware), reducing unnecessary standstill time of the other units or machines and increasing the efficiency of the overall plant. Future systems currently in development like Time-Sensitive Networking (TSN) or 5G should be easily integrated just as the many existing industrial communication technologies and devices to ensure seamless migration.

Professor Hans D. Schotten, scientific director and head of the Intelligent Networks research department at DFKI, is the coordinator of the consortium: "We seek to develop a new and future-proof network control through the combination and integration of existing network technologies that will be flexible, secure, and efficient in operation."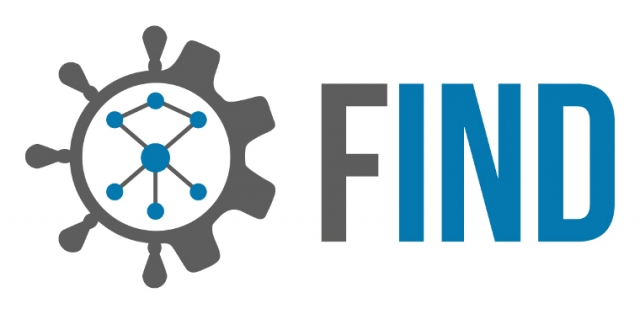 FIND project logo. DFKI/FIND

As the degree of networking increases, there is also a significant increase in the requirement for the network solutions under development to be protected from attack. The FIND project devotes special attention to this topic and, consequently, develops and integrates special security concepts during the design phase. The new industrial networking technologies will be met with wide acceptance if they can be used without the need for specialized network experts, which implies another key requirement – user friendliness. The FIND solution will feature automated configuration, optimization, and control connectivity.

Project funding of approximately 4.3 million euros has been provided for a three-year term by the Federal Ministry of Education and Research (BMBF).

Contact:
Prof. Dr.-Ing. Hans Schotten
Department of Intelligent Networks
German Research Center for Artificial Intelligence (DFKI)
Trippstadter Straße 122
67663 Kaiserslautern
E-Mail: This email address is being protected from spambots. You need JavaScript enabled to view it.

Press Contact:
Communications Department
German Research Center for Artificial Intelligence (DFKI)
Trippstadter Straße 122
67663 Kaiserslautern
Tel.: 0631 20575 -1700/1710
E-Mail: This email address is being protected from spambots. You need JavaScript enabled to view it.
Further information:
http://www.future-industrial-internet.de Project homepage FIND
---