Nanobay is the first global online nanotechnology platform. Nanobay connects worldwide - multinational companies, small and medium sized enterprises, start-ups, institutes, suppliers, vendors, buyers, scientists and you. Looking for nanotechnology products or enabling new technologies, nanobay is the place for you. Safe time and money. Grow in partnership with us and watch your business expand internationally. Nanobay gives you daily breaking news, trends, developments and career opportunities in the nano world. Nanobay is the only online platform listing all nanotechnology conferences and events worldwide. The fastest growing community and source for all your nano needs. With us the market comes to you.
nanobay - for nano needs!
Also known as a micro-total-analytical system (micro TAS), Lab-on-a-chip is literally a laboratory in a chip. A Lab-on-a-chip (LOC) is the area of research where laboratory functions such as separation and analysis of components of a mixture on a single microprocessor chip using extremely small fluid volumes on the order of nano-liters to pico-liters can be integrated in a miniaturized form.
Nanofluidics is the study of the behaviour, manipulation, and control of fluids that are confined to structures of nanometer (typically 1–100 nm) characteristic dimensions (1 nm = 10−9 m). Fluids confined in these structures exhibit physical behaviours not observed in larger structures, such as those of micro meter dimensions and above, because the characteristic physical scaling lengths of the fluid, (e.g. Debye length, hydrodynamic radius) very closely coincide with the dimensions of the nanostructure itself.
Manufacturer:
Select manufacturer
Results 1 - 9 of 20

Lab-on-a-Chip / Organ-on-a-Chip / Fluidics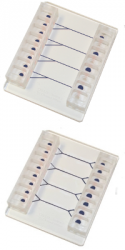 The VenaDeltaY1™ and VenaDeltaY2™ biochips contain ...

Nanometer chip, developed based on the physiological ...

Designed specifically for flow chemistry, the ultra smooth ...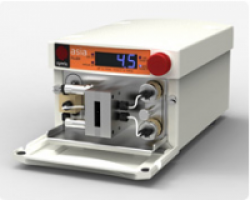 The Asia FLLEX (Flow Liquid Liquid EXtraction) module is ...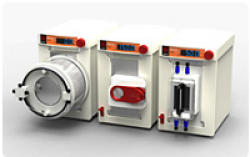 The Asia Heater provides heating for all types of Asia ...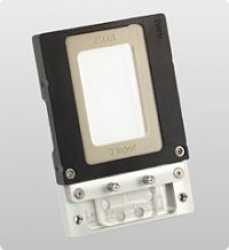 The Asia Microreactors are chemically resistant, ...
The Asia Chip Climate Controller enables a range of glass ...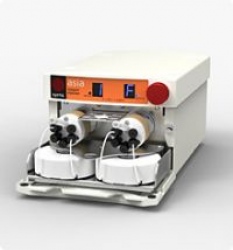 The Asia Reagent Injector includes 2 extremely chemically ...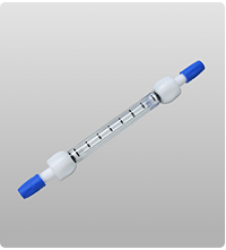 Column Reactors are used within an Asia system to allow the ...