Welcome to Nanobay, the first global online nanotechnology platform. This guide helps in creating an account on Nanobay. Signing up with Nanobay will make it possible for you to buy and sell nanotechnology products on the platform. This is very easy and free. Ok let's go!
1. Sign Up for the Free Account
Start on the homepage www.nanobay.com. Click the button "Sign Up Free" in the top right corner of the page.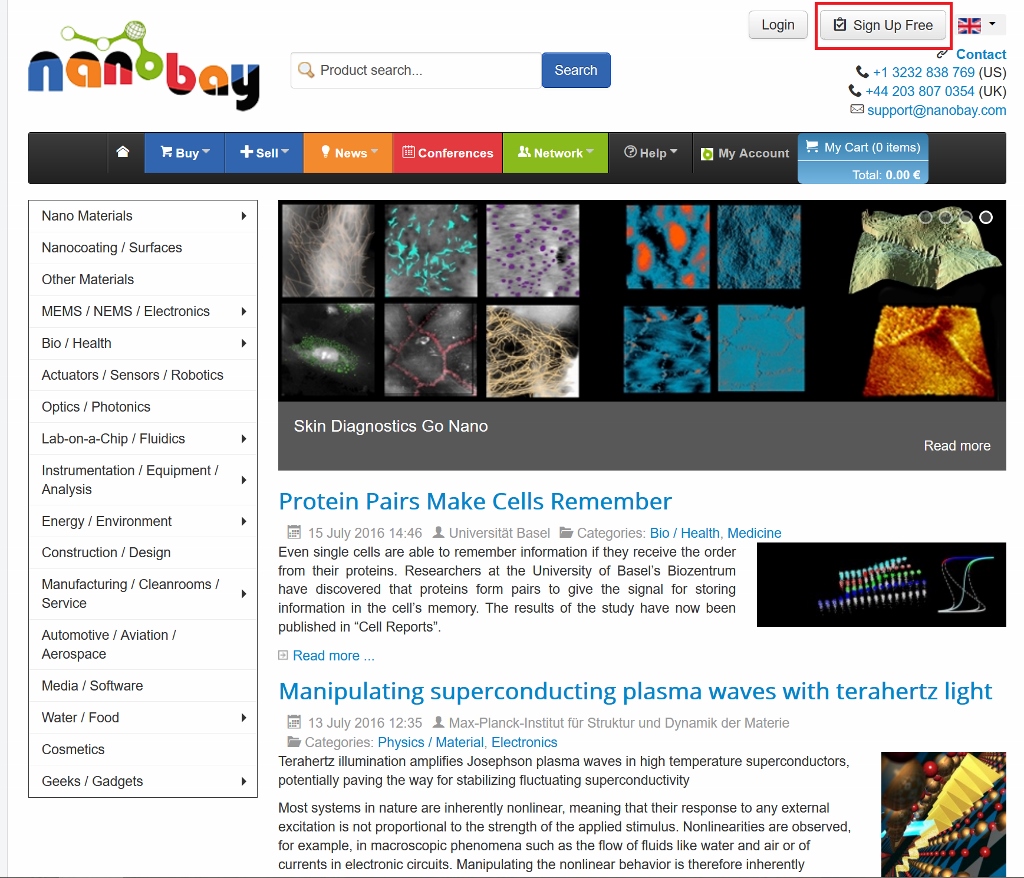 You will find a form to fill in your information.
Signing up is very easy. Basically the required info is
a chosen username (for logging in),
a display name (for vistors to identify you or your business),
your email address and
a password of your choice.
The username will only be used to log yourself in, but the display name is showning on your profile page.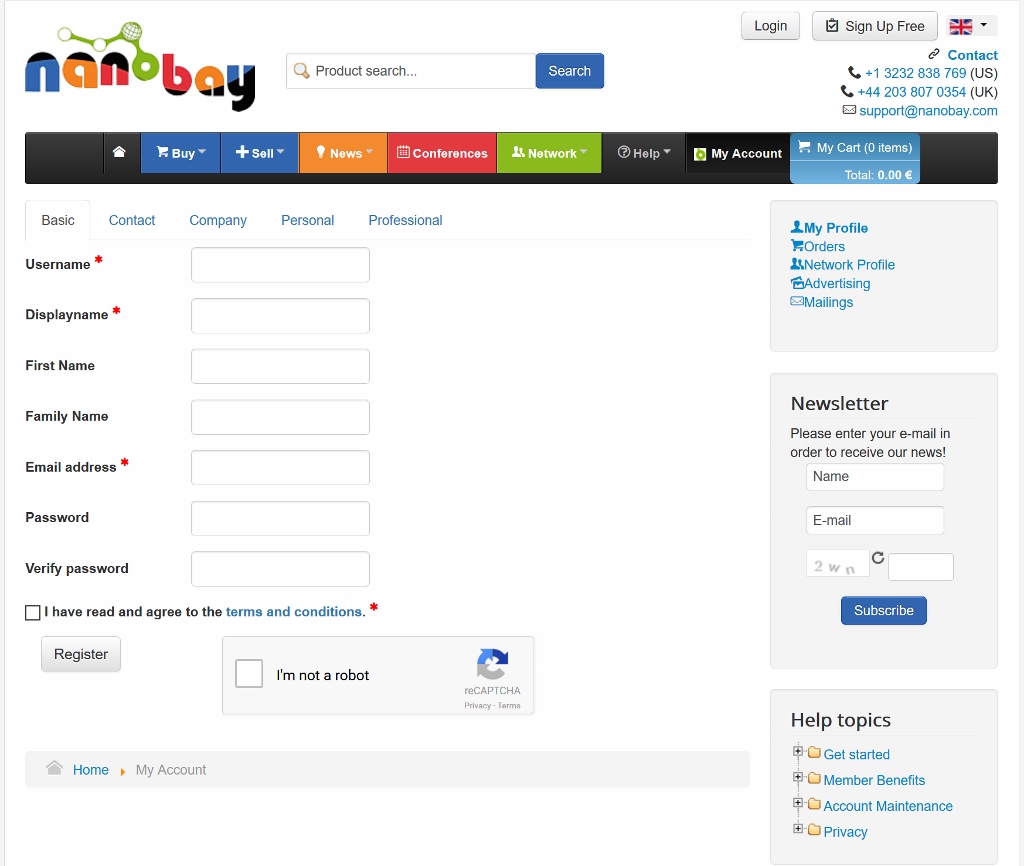 Please read the terms and conditions (opening in a pop-up window) before agreeing to it.
To avoid robot registrations, please confirm "I am not a Robot" and click on the button Register.
You will be forwarded to a confirmation page, stating that the account was created successfully and an activation link had been mailed to the given mail account.
2. Activation – Verify Your Email Address
Check your email account (the one used for signing up).
After receiving the Welcome mail, make sure to click the activation link in that email!
3. Log In and Start Up
After activation simply login with the chosen username and password and start using Nanobay.
Welcome on Board !