The two Buying Decision Process factors prior to Purchasing are Evaluation of Alternatives and Information Research.
In plain english it means that before potential buyers add your micro-/nanotechnological product to their basket, they want to know more about your company. Thus to improve your sales it is very important to optimize your Vendor's Profile. The best way to optimize your profile is by adding relevant and clear information about your company, such as your Logo, a helpful Vendor's Description, applicable Terms of Service and Legal Information. To do all that, just follow these 5 quick steps.
Step 1: Homepage
Hover on "My Account" and select "My Store" in the drop down menu.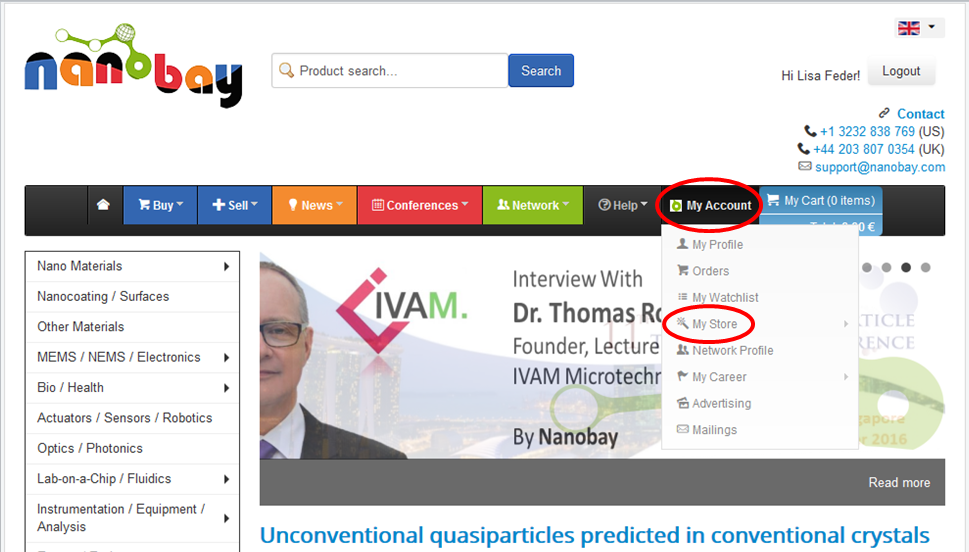 Step 2: The Profile Overview
Click the blue edit icon to "Edit your Vendor's Profile".
Step 3: It's all about the company
Pleas add
the full name of your company,
upload your company's logo (best is a picture with dimensions of 400 by 400 pixels),
fill in further contact information relevant to your customers, as well as
(important !) add a money transfer channel for receiving payments – at present your choice is PayPal (worldwide) or IBAN (within Europe).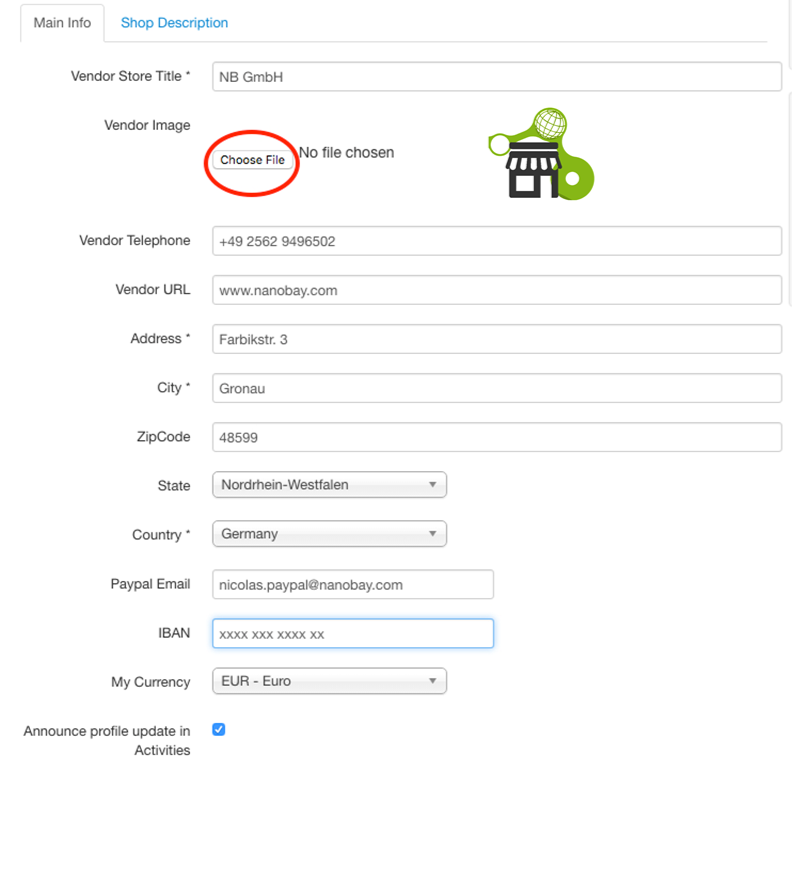 Step 4: It's all about the details
Click the secibd tab "Shop Description" and add:
A representative Description of your Company Store: Vision, Mission, Core values or/and History
Terms of Service: the "Fine Print" applicable to purchases through Nanobay, your Terms and Conditions, Delivery and Returns Policies.
Legal Information: Imprint, Legal Representative, Chamber of Commerce registration number and / or VAT ID - meet your country's legal requirements as well.
Make sure to be as informative and transparent to your clients as possible.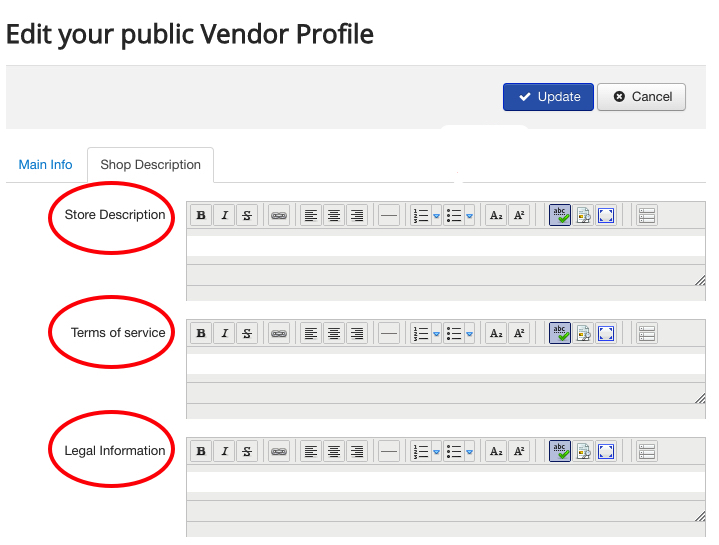 Step 5: Ready to Sell
If you don't want to lose all the work and time you just put in, then don't forget to press the update button!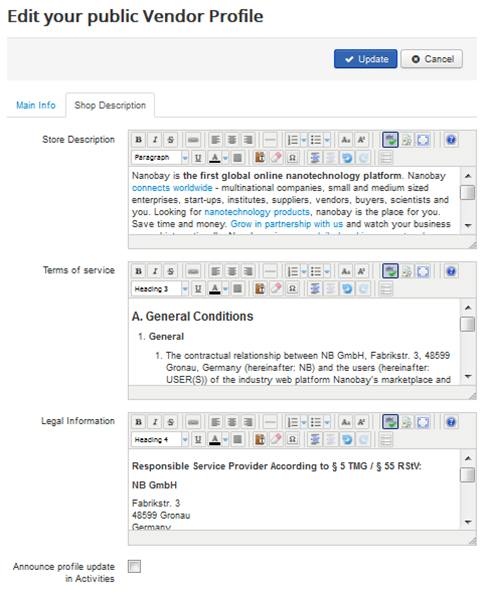 Now that your Vendor's Profile has been optimized, the Evaluation of Alternatives and Information Research influential factors will facilitate your business opportunity in the Buying Decision Process of your buyers.
For more How-to's, Tips & Tricks stay tuned to Nanobay!