Nanobay.com is the first global online nanotechnology platform for buying and selling nanotechnology products and services. Exchange industry news, get informed about conferences and events, and communicate within an international network of nanotechnology players! All services are supplied by industry professionals and presented clearly structured to deliver a balanced industry insight.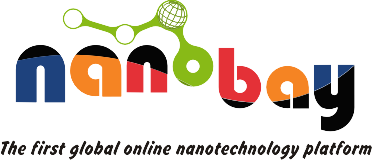 International B2B Marketplace - Cost-cutting and effective
While conferences and trade fairs are expensive and time-consuming, Nanobay.com is a cost-cutting and time-efficient platform for tailor-made promotions of your business. More than 10,000 nanotechnology companies and offerings are in our database and searched daily.
Nanobay.com is your extended arm in sales and will soon be established as the central platform for facile search and request of business partnership in micro- and nanotechnology industry!

International B2B Marketplace "Made in Germany"
IT solutions from Germany enjoy an outstanding reputation on the international stage: an efficient management, a structured approach and a trustworthy service practice rank among the trademarks. As a German service provider we respectively obey to very strict data privacy laws.

Just One Click away
Nanotechnology and microtechnology suppliers who want to offer their solutions on the international stage are well-advised to make use of the Nanobay.com platform.
The supplier creates a company and a product / service description and uploads it to Nanobay.com. Done!
Put your products online NOW and get in touch with prospective customers and collaborators – get revealed to the global market!
Our special offer to "pioneers":
During the introduction period until 31th May 2016 Nanobay.com offers a free basic or premium membership to all interested companies a membership for three month. As a further treat banner advertisements are free of charge for three month as well.

In our multinational team at Nanobay.com we are looking forward to our partnership.

With kind regards,
Prof. Dr. Gregor Luthe, Silke Schäfers
& Your team of Nanobay.com

Tel.: +(49)2562-949 65 02
Fax: +(49)2562-949 65 04
Email:

Diese E-Mail-Adresse ist vor Spambots geschützt! Zur Anzeige muss JavaScript eingeschaltet sein!
Prof. Dr. Gregor Luthe

Chemist, Nanotechnologist,

Founder & President

Silke Schäfers
Physicist, Software Engineer,
Founder & CEO

[

Find more information in our Company Brochure. ]