von Mittwoch, 27. Januar 2016 - 09:59 Uhr
bis Freitag, 29. Januar 2016 - 17:00 Uhr

Nano Materials, Lab-on-a-Chip / Organ-on-a-Chip / Fluidics, Bio / Health, Energy / Environment, Optics / Photonics, MEMS / NEMS / Electronics, Actuators / Sensors / Robotics, Automotive / Aviation / Aerospace, Nanocoating / Surfaces, Instrumentation / Equipment / Analysis, 3D Printing, Nanobay Booth
The nano tech executive committee (Chairman: Professor Tomoji Kawai) will hold "nano tech 2016 -the 15th International Nanotechnology Exhibition and Conference", one of the world's largest exhibitions for the research and development market, at Tokyo Big Sight for three days from January 27 to 29, 2016. Over 1300 companies and organizations from 27 countries and regions will be exhibiting, and visitors can discover the latest technologies across a wide range of topics that include environment, energy, materials, medical care, health, telecommunications, and electronics.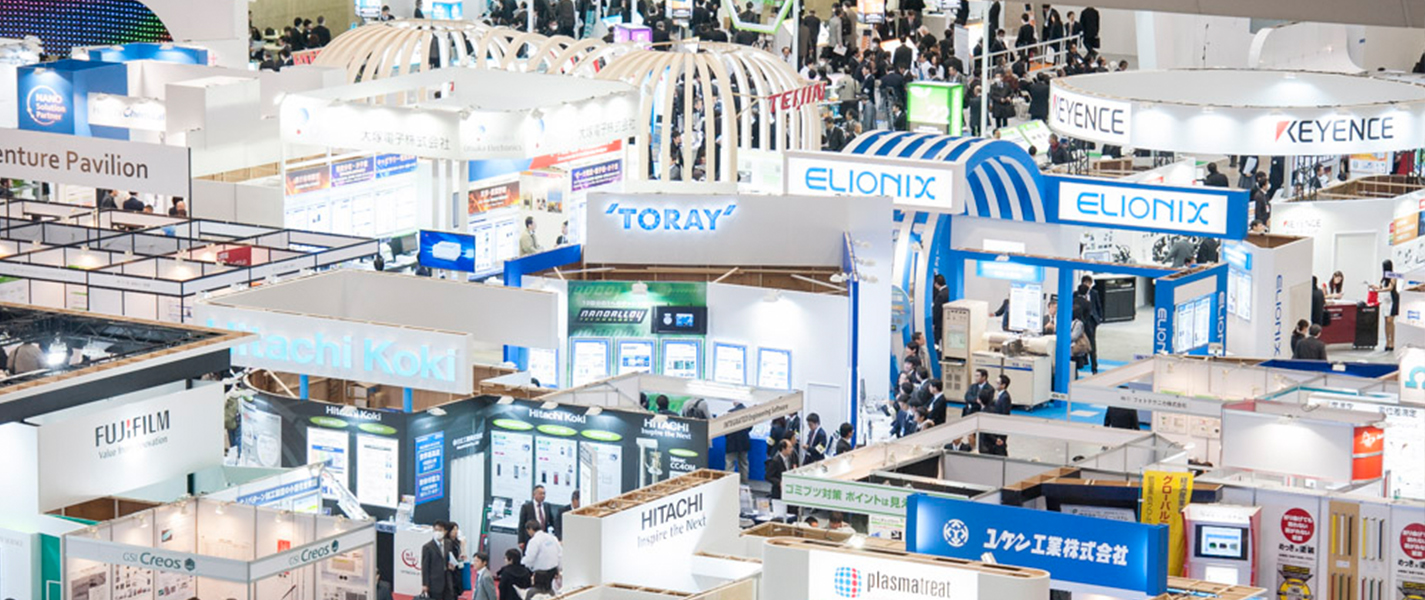 nano tech 15 Anniversary Special Symposiums

[1] "Nanotech Agenda 2020"(simultaneous interpretation provided / free of charge)
Conducted by industry specialists, this discussion will focus on the vision and trends of how nanotechnology aimed towards 2020 will contribute to both society and industry.
Attendees will be introduced to cutting-edge technologies encompassing cellulose nano fibers, next-generation thin-film solar cells, materials informatics, Drug Delivery Systems (DDS), and molecular robotics.

[2] "Graphene Special - Recent Status of a Next-Generation Carbon Material"(simultaneous interpretation provided / free of charge)
Representatives of top companies and organizations from around the world will discuss the state of the most recent endeavours to create practical uses for the new "wonder material" graphene, which has been drawing unprecedented attention around the globe but only partly in Japan so far. Companies and organizations who are delivering presentations include the Cambridge Graphene Centre (United Kingdom), Bosch (Germany), Grafoid (Canada), Texas Instruments (US), the National Institute of Advanced Industrial Science and Technology(AIST) (Japan), and the New Energy and Industrial Technology Development Organization (NEDO) (Japan).
In addition, the following events are scheduled to be held at the Main Theater and in the Conference Tower: a presentation by the "Impulsing Paradigm Change through Disruptive Technologies Program" (ImPACT) of Japan's Cabinet Office; a presentation on Biomimetics by the Society of Polymer Science Japan (SPSJ); the announcement of the nano tech Awards; a Projects Presentation by the New Energy and Industrial Technology Development Organization (NEDO); the annual JAPANNANO Symposium as well as a session organized by the Society of Nano Science and Technology and more.

A Newly Established Robotics Zone
Visitors are invited to a newly established robotics zone where they will experience the forefront of robotics technologies used in manufacturing R&D and production, and discover how these technologies will become a part of consumer society in the very near future.
Examples of technology showcased in this area range from molecular robotics, bio robotics, nano and micro machines that integrate nano, bio, and robotics, to advanced key technologies such as artificial intelligence, sensing, actuation, but also industry applications and services.

Maximizing Benefits for Exhibitors and Visitors through Business Matching (Free Registration)
Access is now available to the event's innovative Business Matching System. The system enables exhibitors and visitors to directly approach each other before the event and to setup personal meetings. The system supports and schedules meetings for a variety of objectives, for example, finding solutions for your company's technical challenges, offering your products or technical solutions or attracting partners to take part in joint development.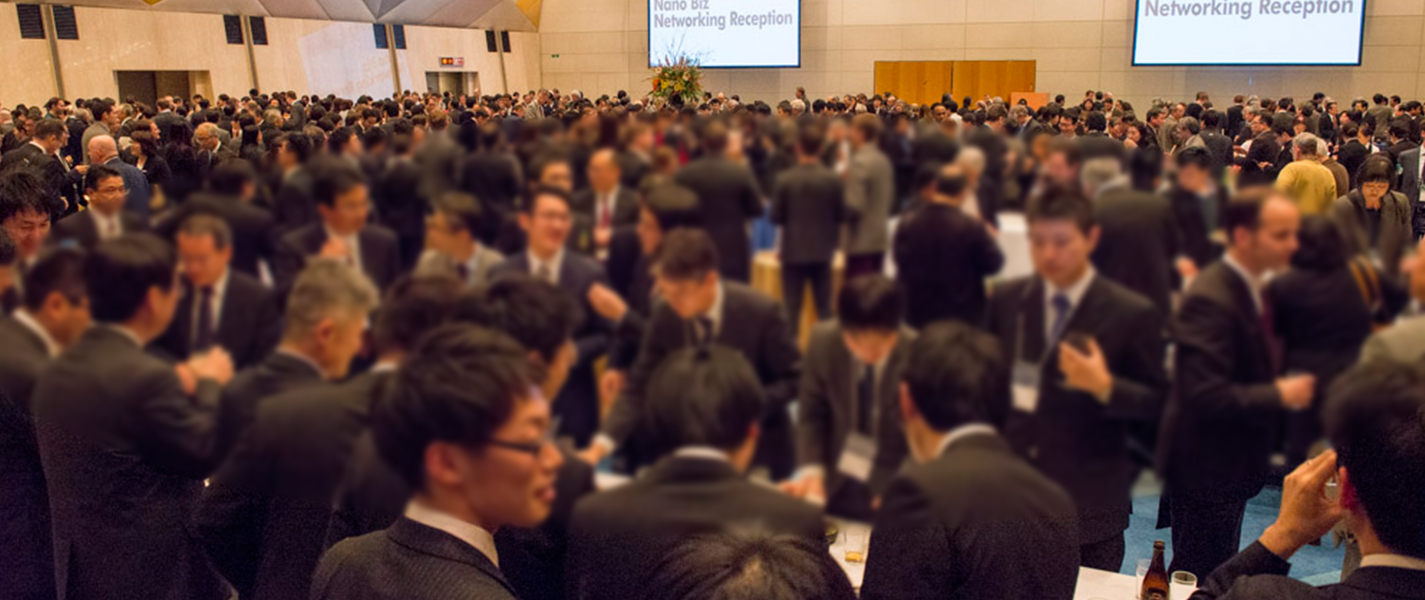 Make sure to check the conference website for the detailed agenda.
Redner & und Teilnehmer sind hier noch nicht verfügbar.
Tokyo Big Sight
3-11-1 Ariake, Koto-ku
Tokyo
135-0063
Tokyo
Japan
The East Exhibition Hall is a three story structure with three floors above ground and one underground parking. It consists of six halls, three on each side of the Galleria. Each hall measures 90m x 90m and contains recessed electronic and information control service pits every six meters. The mobile roof enables exhibitors to control the amount of natural light that flows into the halls. Each hall is equipped with a show office, meeting room, and dressing room. The halls are equipped with large freight entrances to facilitate exhibition setup and removal. The halls on each side of the Galleria can be combined into one large exhibition area, providing a total exhibition space of 26,010m2
The Information and pictures provided have been found on http://www.bigsight.jp/.
Veranstaltungen
Zur Anmeldung für die Veranstaltung wenden Sie sich bitte über den Link direkt an den Veranstalter.
Nano tech 2016 International Nanotechnology Exhibtion and Conference