Nanobay is the first global online nanotechnology platform. Nanobay connects worldwide - multinational companies, small and medium sized enterprises, start-ups, institutes, suppliers, vendors, buyers, scientists and you. Looking for nanotechnology products or enabling new technologies, nanobay is the place for you. Safe time and money. Grow in partnership with us and watch your business expand internationally. Nanobay gives you daily breaking news, trends, developments and career opportunities in the nano world. Nanobay is the only online platform listing all nanotechnology conferences and events worldwide. The fastest growing community and source for all your nano needs. With us the market comes to you.
nanobay - for nano needs!
Featured Products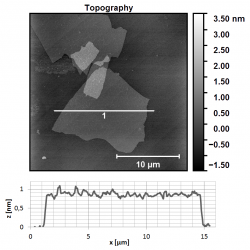 Graphene oxide flakes has very large lateral flake size in ...
Sales price without tax:
215,00 €
Price / COM_VIRTUEMART_UNIT_SYMBOL_: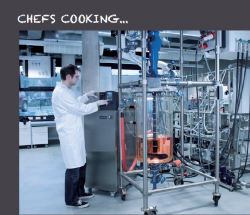 We provide consulting and technical support in generating ...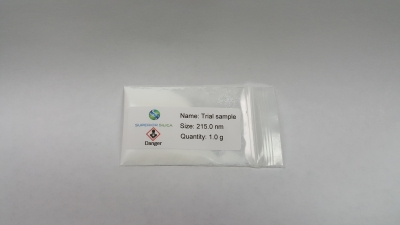 Silica nanoparticles. 2um diameter. Dried. Manufactured by ...
Sales price without tax:
200,00 €
Price / COM_VIRTUEMART_UNIT_SYMBOL_:
Latest Products

Sales price without tax:
10,00 €
Price / COM_VIRTUEMART_UNIT_SYMBOL_:

Cyanomethyl Dodecyl Trithiocarbonate
Sales price without tax:
10,00 €
Price / COM_VIRTUEMART_UNIT_SYMBOL_:
2-(3,6-Dimethylphenyl)quinoline
Sales price without tax:
10,00 €
Price / COM_VIRTUEMART_UNIT_SYMBOL_:
Top ten Products

2,2'-Bipyridine, 4,4'-bis (2,5-difluorophenyl)-
Sales price without tax:
10,00 €
Price / COM_VIRTUEMART_UNIT_SYMBOL_:
Sales price without tax:
10,00 €
Price / COM_VIRTUEMART_UNIT_SYMBOL_:

9,9'-Spirobi[9H-fluorene]-2,2',7,7'-tetramine
Sales price without tax:
10,00 €
Price / COM_VIRTUEMART_UNIT_SYMBOL_: